20 Mar 2013
Whirlpool Dishwasher ADP2304
---
Dishwasher Summary
Our Rating –
This whirlpool dishwasher model is one of the less expensive dishwasher models available out there and in fact half the price of some. Although the price looks good it also comes with a few downfalls compare to the pricier models. However it is a clean, basic, simple dishwasher appliance that will get the job done. Don't be put off by the cheaper price or its less appealing features than the pricier models as it has everything you need and require it to do.
Some of its features:
Energy performance rating of A
Good grip and counter balance weight of the door so swinging of the door and accidentally hitting any open drawers does not display any problems.
Racks are steady and glide easily outwards so items can be placed on them.
Has 4 programmes, quick wash, economic, intensive and Rinse
Drying performance of A
Of course for its price some of its features will not be a great or superb but then again not all features are required for some. Compared to other pricier dishwashers:
It will create a little bit more noise although not noisy…
It uses 15 Litres of water, where the £500+ ones only use 9 Litres
There is no LED sign so unfortunately you do not get a countdown timer, of which can be a nice feature.
Whirlpool Dishwasher Summary
So you can see although not having all the features and having a little less performance ratings of the costly models the ADP2304 Whirlpool Dishwasher still delivers the main and required features of any dishwasher.
We overall rate this dishwasher a great 4/5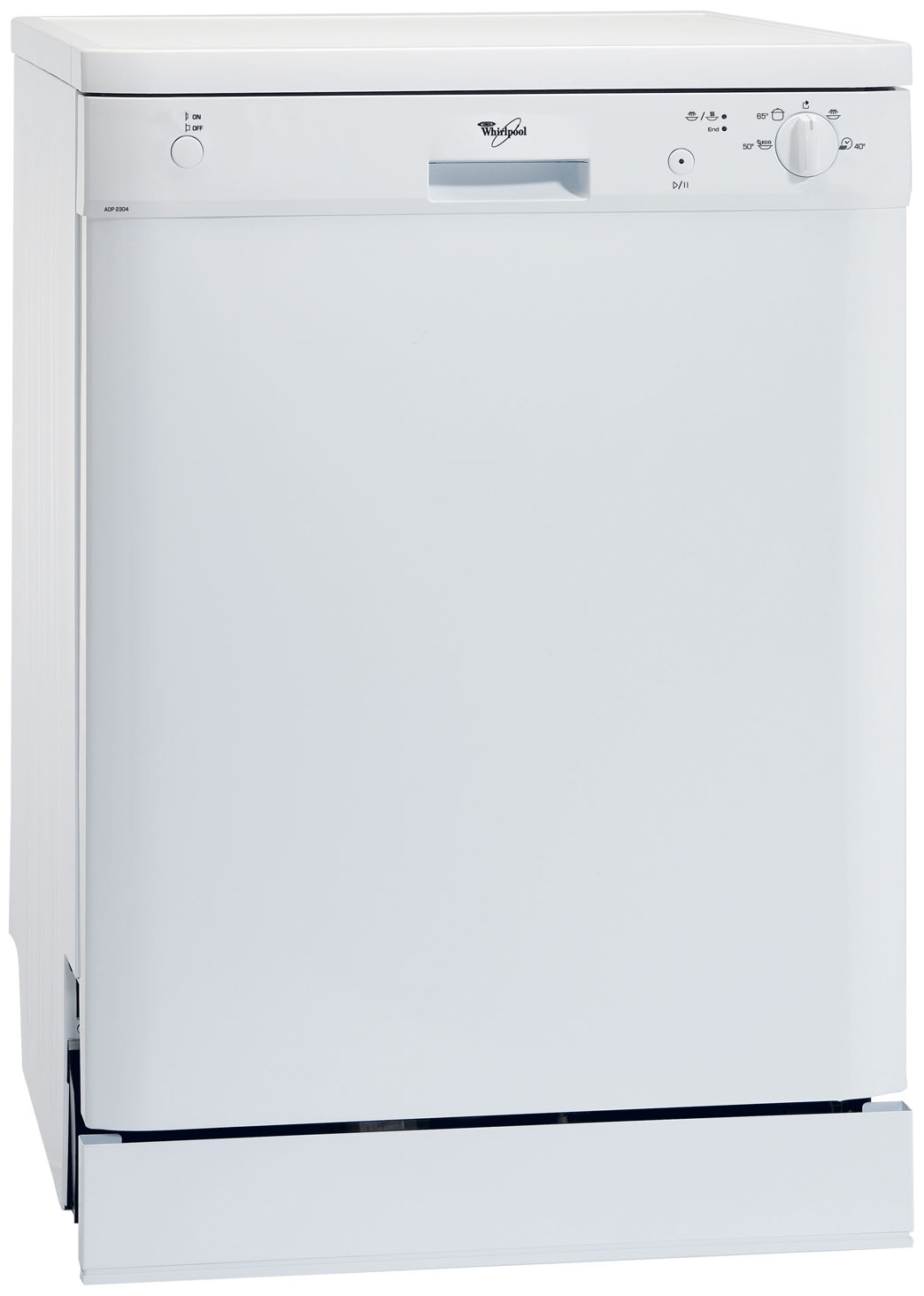 Comments